Trigger warning: trauma, flashbacks, eating disorder.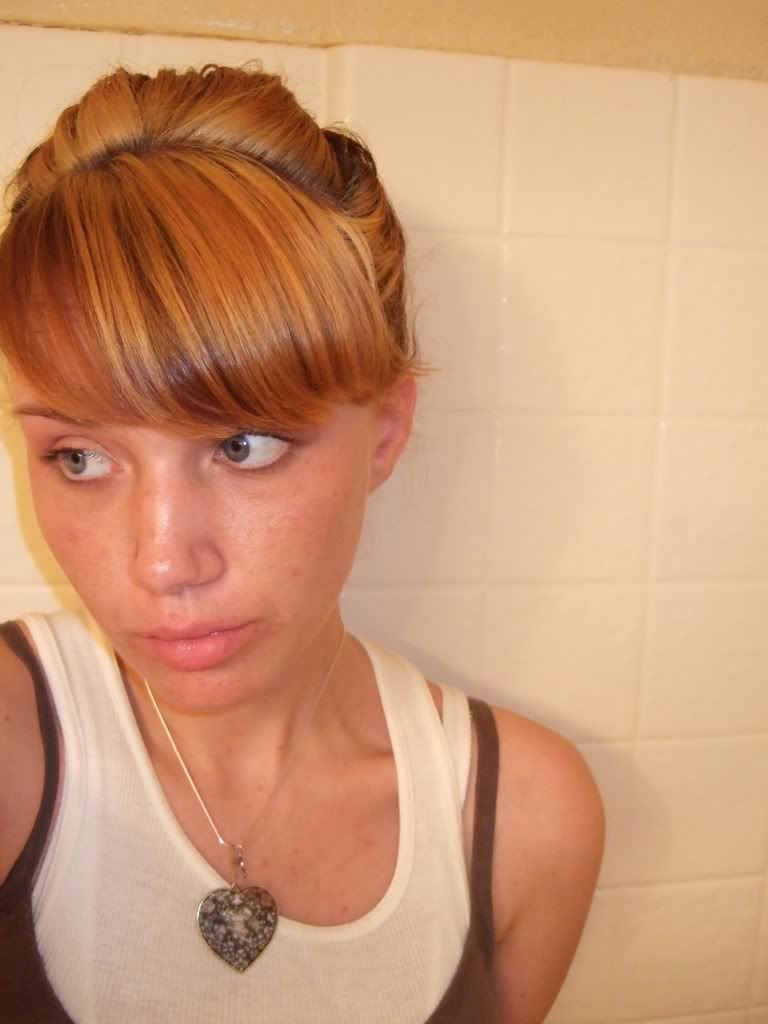 2007.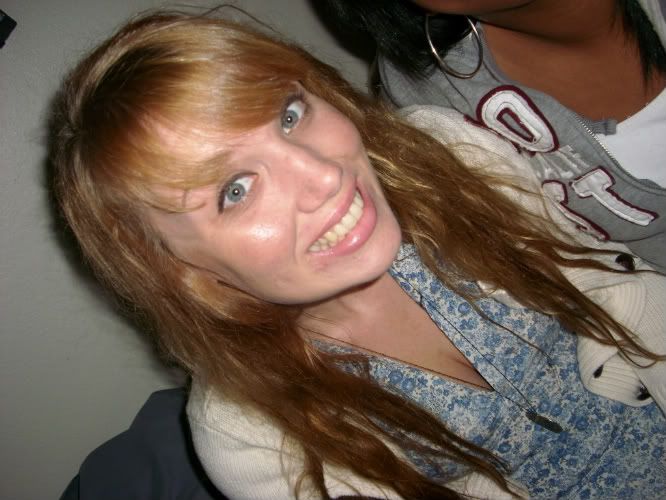 2007.



2007.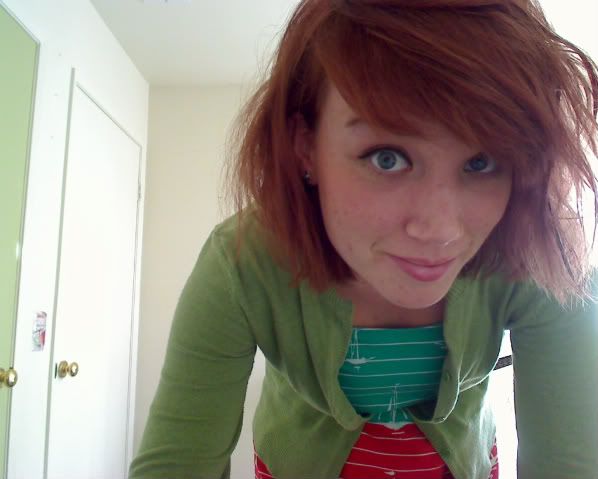 2009.



Just a few weeks before the accident, 2010.
Some time after the accident (August 25th, 2010):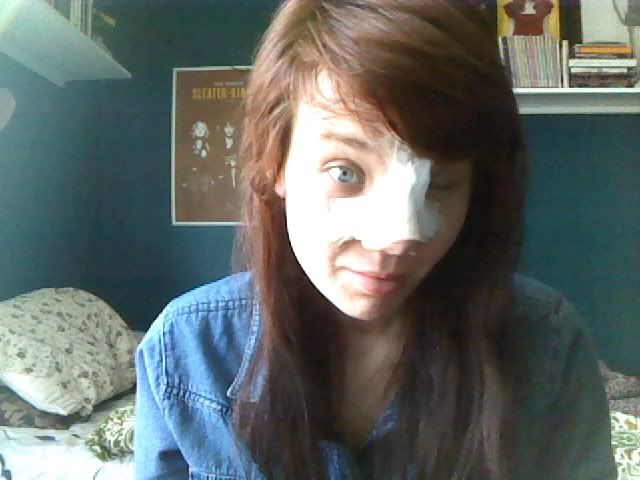 Saturday, August 13th, 2011
. I've just stepped out of the shower with freshly brushed teeth and am wrapped in a white terrycloth robe. I walk into my bedroom and sit absently on the exposed yellow sheets of my bed, turn on some music, The Corin Tucker Band's "Handed Love" playing on repeat. Involuntarily, the flashbacks begin.
A hallucination wherein I'm in a back alley at night behind a hospital with my older half-brother & some of his bearded late-twenties, early-thirties friends.
Jonathan Rice
is among them. I'm supposed to pretend I'm Jonathan's girlfriend,
Jenny Lewis
, so that I can use his health insurance. These cowering men have puppy-sad faces, looking at me as if I'm about to break. I start to cry. Sitting in a wheelchair, I am unable to control my surroundings. One of the unwashed men, maybe Jonathan, begins to gingerly cut up my arm with a razor blade. Another says something like, "Dude, let's just get her to some help. She needs medical attention! This is serious, we can't postpone it any longer..." Their silhouettes are illuminated by a burst of white fluorescent light, as from a parking garage or a concrete dock behind a building where they keep dumpsters. The grungy smell of moist dirt & fresh blood scare me. My brother seems worried. My face stings.
An evening in my hospital bed when the nurse call button doesn't seem to be working, no matter how hard I push it. My fingers are numb from the multitude of medications & pain management drugs. My hands grab like malleable wads of cotton. I just need to piss, but no one is coming. I call out, but no one answers. I wait.
I wait & I mutter to myself in the French I do not know, concentrating on holding it in. I hold it in for what seems to be an infinitely long time, just waiting for a fucking bedpan.
I don't understand, why can't I just get up & use the toilet. I can walk, my legs are fine.
Only no, I can't walk, it's been far too long since I last walked for me to be able to steady myself - especially with the old fuzzy static of a television set that is head trauma. However, in this moment, with these shaking foreign hands, I still think I'm everything I used to be.
I begin to sob & because I can't stand it any longer I pee all over the sterile white hospital sheets. I wonder what the girl behind the curtain next to me is thinking as I make such a fuss - she seems to be fine, quiet, able to control herself.
Why can't I control myself? Why is this so hard for me? Why can't I just use the fucking toilet?
I attempt to prove my sanity by getting out of bed & changing the wet sheets myself. I am a flurry of tangled wires, IVs, the feeding tube cascading through my nostril & down my throat, the trach creating a hole in the center of my throat where my pristine neck used to be. I manage, very gingerly, to climb over the hospital bed railing & stand on the slippery floor. In my efforts, urine had run down my legs & coated the bottom of my feet. I am crying. Everything is difficult.
Just as I begin to pull at the sheets, the tall male nurse walks in - his face immediately flashing from complacency to discontent. "What are you doing?!" he almost angrily spouts. I am crying & all I can manage is a muffled, "You didn't come," my words surrounded by short audible breaths. He quickly finds another nurse, female, & they tell me to get back into bed. My feet slip in the piss that has clung to the slick hospital floor & I fall face-first against the railing of the bed. Hard. The nurses are a flurry of strong arms that force me up & into the bed, the sheets still soaked with my own pee. "Did you see that?" one asks the other, as if I'm not in the room, as if I can't hear them.
"Are you okay?" the male nurse asks, only upon catching a glimpse of my frenzied eyes. "No," I say, assuredly, defiantly.
I said no
, I wasn't okay, but they don't offer anything more than if I had said yes. I also don't offer an explanation, other than the piss on my sheets & my legs & my fucked up face & the hospital gown with an open back & nothing underneath & the alarming fall they had just witnessed first-hand.
The female nurse wipes me clean while the male nurse fetches some fresh sheets. I can see that my neon-orange toenail polish is chipped, though I can't seem to remember painting them. My legs are ripe with unshaved stubble, & I think of Esther Greenwood in
The Bell Jar
in her hospital bed after she tried to kill herself:
I looked down at the yellow legs sticking out of the unfamiliar white silk pajamas they had dressed me in. The skin shook flabbily when I moved, as if there wasn't a muscle in it, and it was covered with a short, thick stubble of black hair.
The female nurse is pretty, maybe Latina or perhaps middle eastern, with a small rhinestone stud of a nose ring. She's probably my own age, give or take a few years. Her make-up & clear skin is without flaw, her hair without one stray. The male nurse is also attractive, hovering in his height & fit physique & is perhaps Latino, with smooth skin I can imagine someone kissing. He is clean-cut, gel expertly maneuvering his spiked hair, probably about the same age as the female nurse. I still have tears running down my swollen cheeks. I am crying in the face of my ugliness & lack of agency in direct contrast with their pleasant looks & obvious capacities. I want to yell
No! This isn't me! I'm pretty, I swear! I have three years of university education under my belt! I can be eloquent! I have beautiful smart funny friends & am attractive! I've been loved! I'm desirable, I swear! I'm a feminist! I'm interesting! This is not me, this is not me, I. Didn't. Choose. This.
I am reduced to this stagnant image I procure, broken-girl-who-isn't-pretty-but-is-maybe-crazy, wishing I had all the right words, all the intelligent words I knew I could produce but were blurred by IVs that acted as both poison & release.
The male nurse places the remote-control-type-thing I had struggled with earlier directly next to my head & speaks to me as if I were a small child. "This is the nurse-call button. Please press this the next time you think you may have an accident." I stare at him with cold, discouraged eyes.
I fucking know.
In the morning I wake up with a new neon green band on my wrist that reads "fall risk".
I am curled into a ball in my bedroom on my soft comforter in the fetal position, The Corin Tucker Band playing
What brings you here to this desperate place? What's driving you to push them away? I think I know what hurts, what aches, but you buried it deep so you can't feel a thing.
I am scaring myself, sobbing so deeply & loudly with the music on to mask the sound, hyperventilating in a way I never have before. I am a mess of tears & a distorted pink face, my bent naked legs pulled toward my chest, my arms desperately tugging the blanket closer to me as if it could save something. I feel remarkably alone.
Dark black thoughts.
Thursday, August 25th, 2011
. I have written before about how I have to be optimistic concerning what I have been through. I have hinted upon how I must persevere & use experience as a catalyst for commendable acts.
Exactly a year ago, I almost died. One year later, I have had four surgeries - two during my hospitalization & two reconstructive outpatient operations. My cheekbones & left eye socket are now titanium & I like to joke about being Iron Woman to lighten the mood. My left eye is shriveled up inside its titanium socket like a monster inside a dark, red, fleshy cave. I have scars on my cheeks & nose, my tracheotomy scar decorating just between & above my collar bones. I think of the new wideness of my crushed nose, the cartilage from my left ear that was used to heighten it, though not high enough for my liking. The fact that my nose was shattered to a point that the "base" cannot support what I want my nose to look like. The unnatural bump of cartilage on the bridge of my nose that will be sliced off in a few months. My lost sense of smell. The bright blue stitches that were taken out of my face, the brown stitches that dissolved, the stitches in my gums that I slid over with my tongue & that I must have swallowed like barbed wire, the bands I had to wear as if I were a teenager with braces all over again, the screws inside my jaw that dug behind my fleshy lips & were taken out with a sterile screwdriver. My tear ducts that don't work properly & leave me with a tissue in my hand at all times: how metaphorical the involuntary tearing is to this year of reflection & mourning.
The day I sneezed & consequently felt that a third of my head was shaved. How my parents had to convince the doctors I didn't belong in the psych ward, despite my disobedience, the scars on my left arm from when I was fourteen, & my eating disorder history. The restraints that I pulled at with such force that my right wrist ached for weeks afterward. First awakening with a tube down my throat, witnessing a nurse slice open my throat for my first trach. Shitting myself, a young scared nurse cleaning me up in the bathroom & me begging her to let me sit in the shower with the warm water running,
Please, just a few minutes
her replying
No, I can't let you do that.
All these night nurses my age, younger, perhaps a little older.
I'm pretty, I swear. I'm smart, I swear.
A drill in my skull, blood in my brain. Shaking with goosebumps & fear while undergoing one of many MRIs. Nurses ignoring me, again & again,
they're just doing their jobs
.
A woman from psych services that again, can't have been much older than myself, comes into my hospital room with a sore smile on her face, asking if I'm okay, how I've been coping. I eye the nurse right next to me & the patient the next bed over,
How could they expect me to put into words how I'm feeling, & in front of these people? In this daze of pain management drugs & mood stabilizers?
I say I'm fine, that I can't change anything, so I might as well just accept what happened for what it is.
When you don't know what to say, in the face of uncertainty, tell them what they want to hear.
The psych services woman smiles at my impressive resilience & leaves the room. This is the only time psych services approaches me while I'm in the hospital. I read later in
an academic article
, "The symptoms of depression and anxiety in many cases may be sub-threshold and may not meet the full diagnostic criteria of a psychiatric disorder. This may often lead to diagnostic dilemmas,
poor treatment of the problem and poor intervention
. Reactions such as normative sad-ness, grief over the losses they have experienced, reactions to medications they may be taking and fatigue that results from treatment may be confused to being a depressive disorder or episode." The devout catholic day nurse that hears my response tells me that she's been praying for me. She is kind & I don't have the heart or the strength to tell her that I don't believe in God.
I experienced a series of hallucinations where I was raped by male nurses, hallucinations that I couldn't shake for some time. I relived a culmination of these hallucinations upon being intimate with someone for the first time since the accident several months later. I recall closing my legs, curling into a ball, being unable to articulate my feelings of helplessness, of scathing contamination. I remembered all the hands, all the hands, so many hands all over the parts of me I had reserved for the ones I could love, the ones that I had loved, the ones that I would love. My vagina exposed & touched by so many medical hands like it was nothing.
Maya Angelou's diamonds
cracking at the pit.
In-between periods of lucidity, I realized that I hadn't been eating. I felt like a Real-Eating-Disordered-Person with a tube up my nose, being threatened with a gastric feeding tube if I refused to eat after it was time for the nasal feeding tube to come out. My eating disorder told me that the silver lining of all of this was that I didn't eat solid food for over two weeks. I didn't eat anything for the first week or so in the hospital & that's all I could think about, that "accomplishment", though it wasn't as if I had any choice in the matter.
I had no choice in the matter.
My precious feeding tube left a sour taste in my mouth when the doctor took it out - it was only taken out after I had complained about something tickling the back of my throat & how I was afraid to swallow. I had to promise to eat, try to suck Sierra Mist out of a straw. I was given trays of vanilla soy milk, cream of wheat, vanilla ice cream. The same few foods over & over again for days & days, with my parents encouraging me to eat more after I had only picked at each item & claimed to be full. The stale coffee I wouldn't touch, the hot water with the Lipton tea bag that I questioned whole-heartedly because
What the fuck am I supposed to do with Lipton?
The days when I napped warm & cozy in my hospital bed, nostalgic & thankful for my beloved feeding tube, wondering how much weight I had lost. The nights I couldn't sleep due to hunger. Out of the hospital, that number on the scale, wondering if I really "looked thin" or if people only told me this because I had just been discharged - the placebo effect of someone who has been deemed "fragile".
At twenty-one years old, I relearned how to walk. A middle-aged male physical therapist with graying hair took me by my trembling hands & assured me that I would not fall. I cried as uncontrollably as I imagine one would on the brink of death, fearful & powerless, with quivering legs that shuffled around the nurse's station like a newborn horse. The therapist thoughtfully clutched the back of my gown closed. A few days later, a young female physical therapist came into my room & told me
You're going to use the bathroom on your own today.
She shuffled me into the private bathroom connected to my room & I sat on the toilet. She left me alone in the small dingy white room that was completely void of personality, & it was the first time I had been alone since before the accident. I finish peeing & stand up to wash my hands. Abruptly, I am startled by a reflection in the mirror. At first, I think it's an ugly picture on the wall - but then the figure moves. My yellow swollen face of a stranger, stitches & broken bones, a shaved head, the skin of my face like a distorted bust of wet clay. I only look for a moment, then open the door to go back to bed.
This is not me, this is temporary, let's go back to sleep, let the IV drift me away. Doctor please inject that magic into my veins, I can't stand my mind
. The poor physical therapist not knowing what she had just exposed me to. Once again, thinking of Esther Greenwood after her suicide attempt:
You couldn't tell whether the person in the picture was a man or a woman, because their hair was shaved off & sprouted in bristly chicken-feather tufts all over their head. One side of the person's face was purple, and bulged out in a shapeless way, shading to green along the edges, and then to a sallow yellow. The person's mouth was pale brown, with a rose-colored sore at either corner.
Wishing I could be in a deep sleep every hour of the day, void of nightmares & hallucinations.
Other people knowing things about me I didn't know myself. Refusing to see visitors, wishing for people who were hundreds or thousands of miles away. Terrified of my cell phone, the unheard voicemails. Unable to call anyone for fear of the conversation being overheard. Wanting nothing more than to rewind, to be laying on a warm ocean shore only a short distance away from my home by the sea.
I cradle these & other memories like children. They are my war wounds, my battle scars. What do I do with them?
What now?
I have the full name of the man who rear-ended the vehicle I was in. I wonder what he looks like, if he has a family, if he thinks of me. If I were to contact him, I have no idea what I would even begin to say. He is a man like any other who made a mistake. I am a woman like any other who happened to be affected by someone else's error.
For the last year, as a means of coping, I have dissociated myself from the image I see in the mirror. I admittedly still think to myself
this is temporary, you'll get your glass eye & they'll fix your tear ducts & do a little to your nose & you'll look better.
I haven't applied make-up to two eyes in exactly a year. I have grown used to people staring or avoiding eye contact, children asking questions. I don't speak aloud of my memories, for fear that they will seem all too real. My incapacitating flashbacks are now few & far between & act as markers of my recovery. As my face changes, my hair grows, & the recollections blur, I come closer to my "whole" self. Slowly, she is being molded & recast, coming out of the other side of the fiery kiln a ceramic anomaly, shaped out of destruction & stamina & ash.
Out of the ash
I rise with my red hair
And I eat men like air.
I am important. My sadness is as significant as my fortitude. Today is not full of good feelings, but rather painful swallows. I am too aware of where I was a year ago, how the end of my beautiful summer was stolen from me. As I plan to meet friends in the park this afternoon, red wine in hand, I will not allow the sunshine to be a mere wisp of light from a hospital window. I will breathe warm air & kiss cheeks & feel what it is to be alive, feel the freedom of uninterrupted life.
I took a deep breath and listened to the old bray of my heart. I am. I am. I am.